LTKE LAW at the 2023 Walter Camp Player of the Year Awards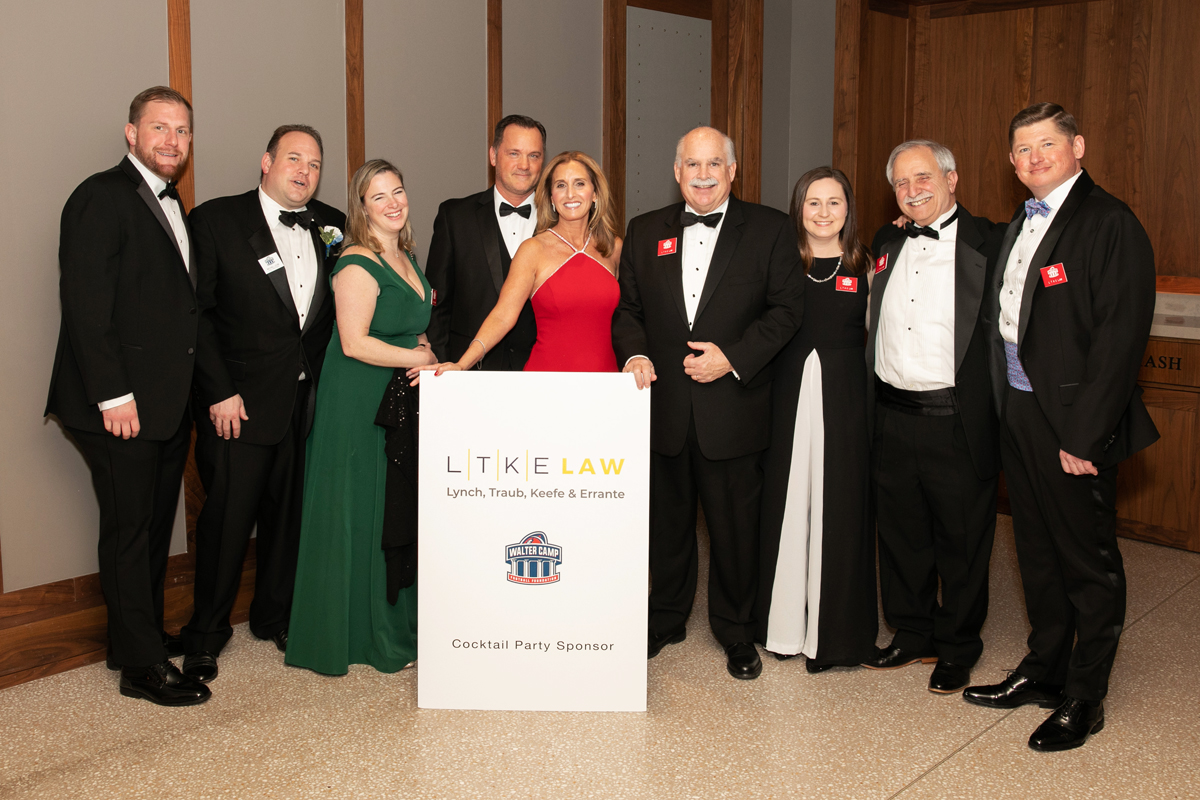 Pictured: LTKE Law Attorneys Stephen R. Baranoski, Michael A. Leone & spouse, Marisa A. Bellair & spouse, Charles E. Tiernan III, Rosalie D. Louis, Stephen J. Errante, and Garrett A. Denniston. Photo by Kiernan Photography
On March 11th, 2023, the Walter Camp Football Foundation celebrated its 57th year and the 134th Walter Camp All-America Team at its Annual National Awards Dinner at the Schwarzman Center at Yale University in New Haven, CT. The foundation is named after the iconic Connecticut & Yale athlete credited as one of the first people to alter the English game of Rugby into what we now know as American Football. Founded in 1967, the foundation's mission is to carry on the tradition of selecting a collegiate All-America Football Team, just like Walter Camp did for the first time in 1889.
LTKE LAW sponsored the event's cocktail reception. This event is especially important to attorney Michael A. Leone, who has personally been involved with the organization since 2013 and is currently the Vice President. Attorney Leone's passion for football comes from being a former Trinity College football team captain. He has since moved to the position of Defense Attorney and has been a central part of the LTKE LAW Team.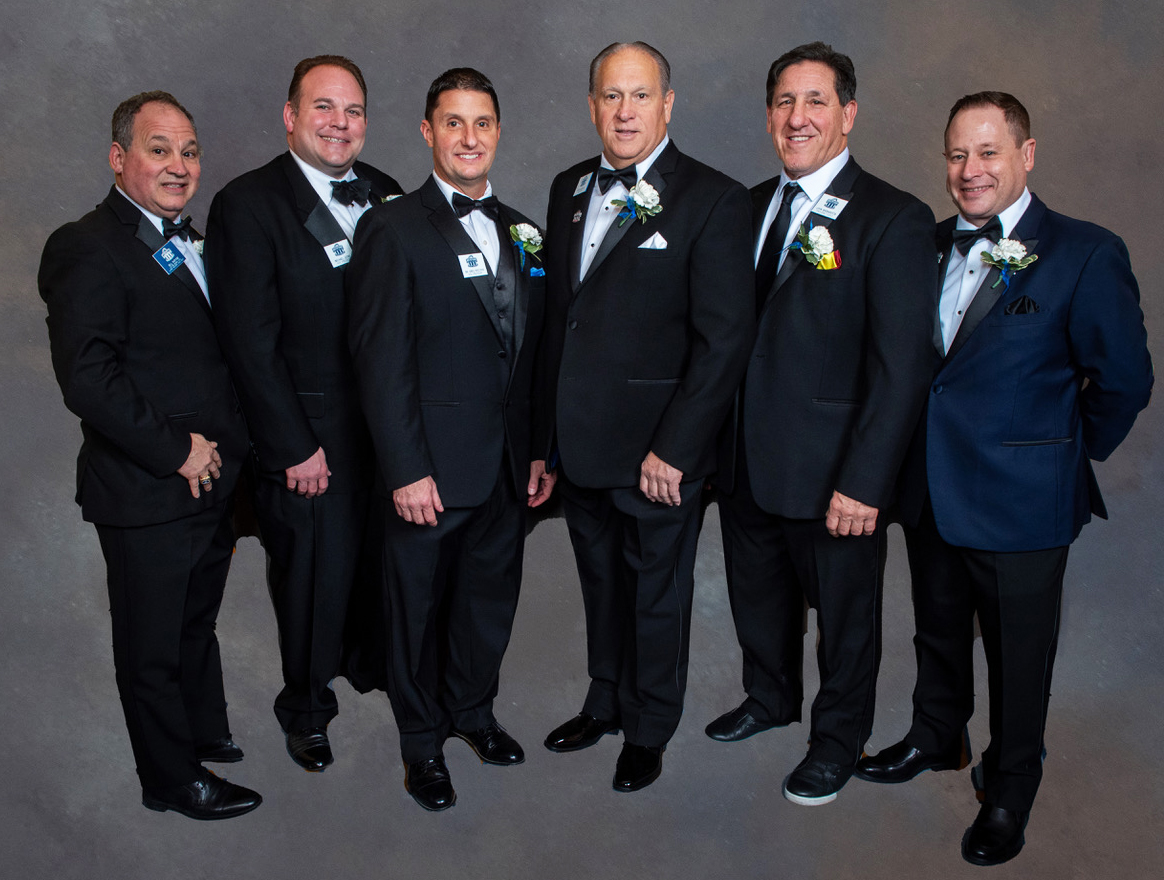 Pictured: Walter Camp Football Foundation Officers; William Raffone, LTKE Law Attorney Michael A. Leone, Greg Rocchio, Tony Mortali, John L. Barbarotta, and Jeremy Rosner. Photo by Kiernan Photography
"LTKE's participation in the Walter Camp Foundation has grown over the years, and I truly appreciate their support in an organization I believe in and would be contributing my time to either way," mentioned attorney Leone. "Starting with a couple LTKE partners attending the awards, to now having the firm sponsor the cocktail reception, with over half the attorneys also in attendance, it's amazing to have this support from my partners and associates."

Pictured: Walter Camp Youth Clinic events; Athletes doing drills with the Boys and Girls Club. "Stay in School" Rally; Denver Broncos cheerleaders leading a clinic at the University of New Haven. Photo by Kiernan Photography
Although the awards dinner is an amazing celebration of football and an elegant black-tie affair, the foundation also focuses on organizing many humanitarian programs and activities for the young athletes, and now including team cheerleaders, who put on a youth cheer clinic for local kids. Some of these initiatives are visiting sick children in hospitals, donating to worthy charities and youth-focused organizations including, CT Food Bank, Yale New Haven Hospitals Toy Closet, Special Olympics, United Way, and more.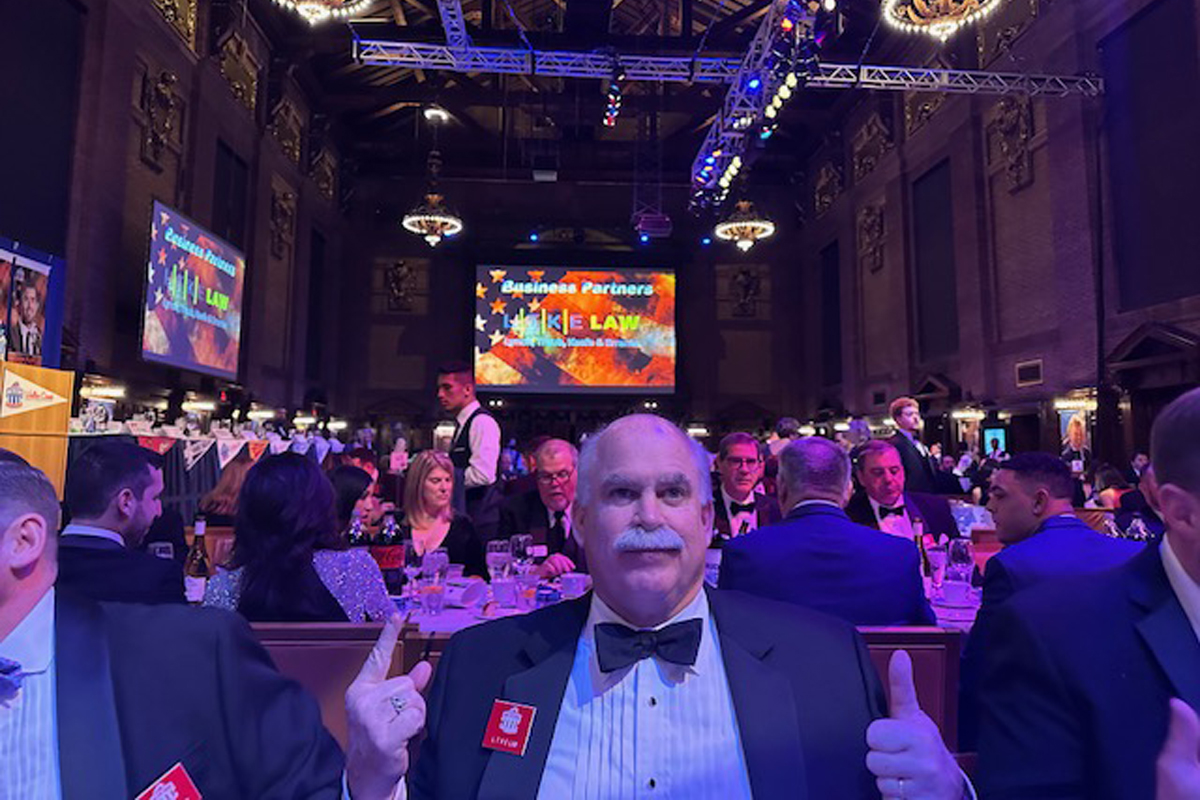 Attorney Charles E. Tiernan is a fan of this event's business partner.
LTKE LAW is proud to support the Walter Camp Foundation and keeping this long-lived New Haven Football tradition alive.

Pictured: Walter Camp Player of the Year, Caleb Williams; Awards table at Schwartzman Center at Yale; Connecticut Player of the Year, Drew Pyne.
The foundation consists of a group of National Collegiate Athletic Association (NCAA) Division I-A head coaches and sports information directors who come together each year to decide the winner of the Walter Camp Player of the Year Award and Connecticut Player of the Year, among other awards for distinguished achievements in football.
This year the award was presented to Caleb Williams, a quarterback for the University of Southern California, and most recent recipient of the coveted Heisman Trophy. Williams is ineligible for the NFL draft this year but is widely considered as the current first pick for 2024. The Connecticut award went to Drew Pyne, who grew up in New Canaan, CT, and currently leads Arizona State University as their quarterback.