Connecticut Trial Lawyers
Lynch, Traub, Keefe & Errante is a unique law firm that specializes in trial advocacy and litigation in the courtroom. We have more almost 70 years of experience providing the effective representation our clients need.
When an insurance company receives a complaint, one of the first things they do is research which lawyer is handling the case. If they see that the lawyer handling your case never goes to trial, they will offer an inadequate settlement agreement. Insurance companies are not afraid of lawyers who seem reluctant to take a case to trial in order to get the compensation their clients truly deserve.
On the other hand, if the insurance company believes that your lawyer will take your case to trial if necessary, and knows how to fight in court, then they will offer you a much higher settlement offer. That is why it is important to hire a lawyer that specializes in jury trials.
When you need the help of a Connecticut trial lawyer with experience, resources, and the respect of their adversaries, judges, and the courts, call Lynch, Traub, Keefe & Errante at 203-333-3333 to consult with a reputable Connecticut trial lawyer.
Get Us Involved Early
Hiring the right lawyer increases your likelihood of achieving the best outcome possible for your case. The sooner you get us involved, the more we can do for you.
Get us involved early enough, and we may be able to save you money in court costs, fines, and penalty fees, and depending on the type of case, you may not have to pay the party you are fighting, or you could end up paying them substantially less.
The choice is yours.
Why Choose Lynch, Traub, Keefe & Errante, P.C?
Our full-service practice spans the areas of:
We are large enough with our resources and staff to handle even the most complex cases, yet small enough not to take our clients for granted. We are a team of skilled and experienced trial lawyers who focus on fighting in court. Our focus on developing the strongest litigation skills has helped us build a record of achievement that we are proud of:
We have been named one of the top-ranked law firms in the United States.
Our firm has repeatedly been recognized as one of "The Best Law Firms" and several of our lawyers have been listed in the publication The Best Lawyers in America.
Several of our lawyers are board-certified by the National Board of Trial Advocacy.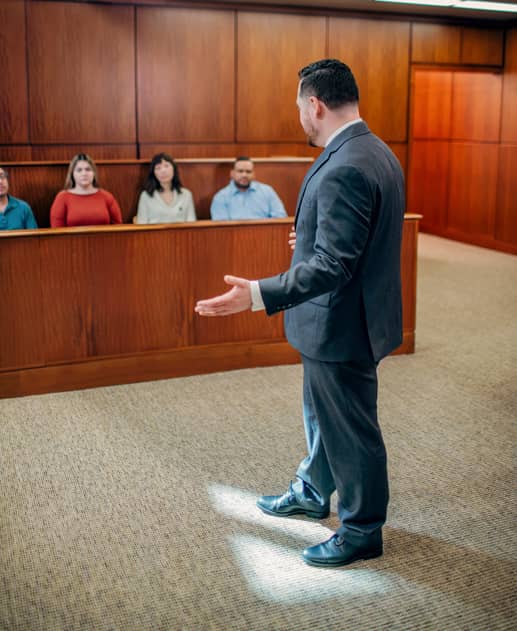 Verdicts & Settlements
$3m
Medical Malpractice
$2.85m
Medical Malpractice
$4.25m
Airplane crash
$3.25m
Railroad accident
$3.9m
Airplane crash
$3m
Negligent hiring
What our clients say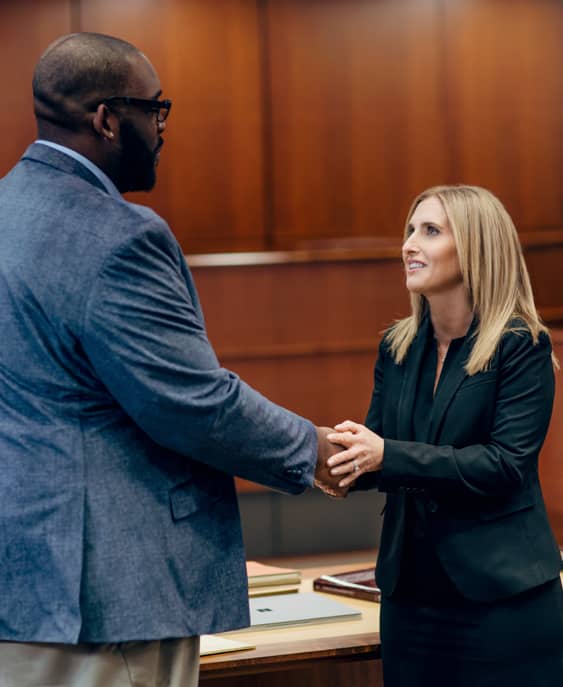 They went above and beyond what I expected. Their genuineness and sincerity given to not only myself but my family cannot be thanked enough. Truly the best!
Lisa L.
Very good law firm with great lawyers. I would highly recommend them to anyone who is looking for a firm that will represent their best interests.
Juan M.
Great people and great service. Very professional and knowledgeable.
Yumac L.
Very friendly and comfortable.
Betty D.
Brilliant group. The best. Every attorney is devoted.
Marilyn L.
Award-Winning Connecticut Trial Lawyers
Contact Lynch, Traub, Keefe & Errante
If you have been injured in an accident, going through a divorce or business dispute, or have been harmed by the wrongdoing of others, it is important to hire a lawyer to represent you who has the skill, experience, and willingness to take your case to trial if necessary.
Our Connecticut trial lawyers have an excellent reputation among defense lawyers and their clients, which are typically insurance companies. That is important because they know that we will go to trial if we have to. Moreover, they know that if we go to trial, we will win.
Call Lynch, Traub, Keefe & Errante at 203-333-3333 or fill out our online contact form to schedule a free initial consultation. There will be no risk, no obligation, and no hard sell.
Get to know Lynch, Traub, Keefe & Errante, P.C
We have over 65 years of experience serving the community
About the firm
FAQs
Q: What Happens During The Initial Consultation?
The initial consultation is an opportunity to hear about what happened to you or your family member. We will take the time to sit down with you to hear your story. You'll explain how the injury or accident occurred, the extent of the injuries suffered, the treatments you may need moving forwards, and the challenges brought on by the incident.
Q: Who Handles My Injury or Malpractice Case?
From the moment you reach out to our firm, one of our experienced attorneys will handle your case from start to finish. They will be readily available to answer your questions and provide the support you need to navigate the legal process. Over the duration of your case, you may also communicate with our licensed nurse.
Q: Do I Have to Come to the Office?
We strive to make the legal process as simple and stress-free as possible for you and your loved ones. We are happy to meet at your home, the hospital, or another convenient location. Before you meet with one of our attorneys in person, we invite you to set up a phone consultation with our team.