Celebrating 43 Unblemished Years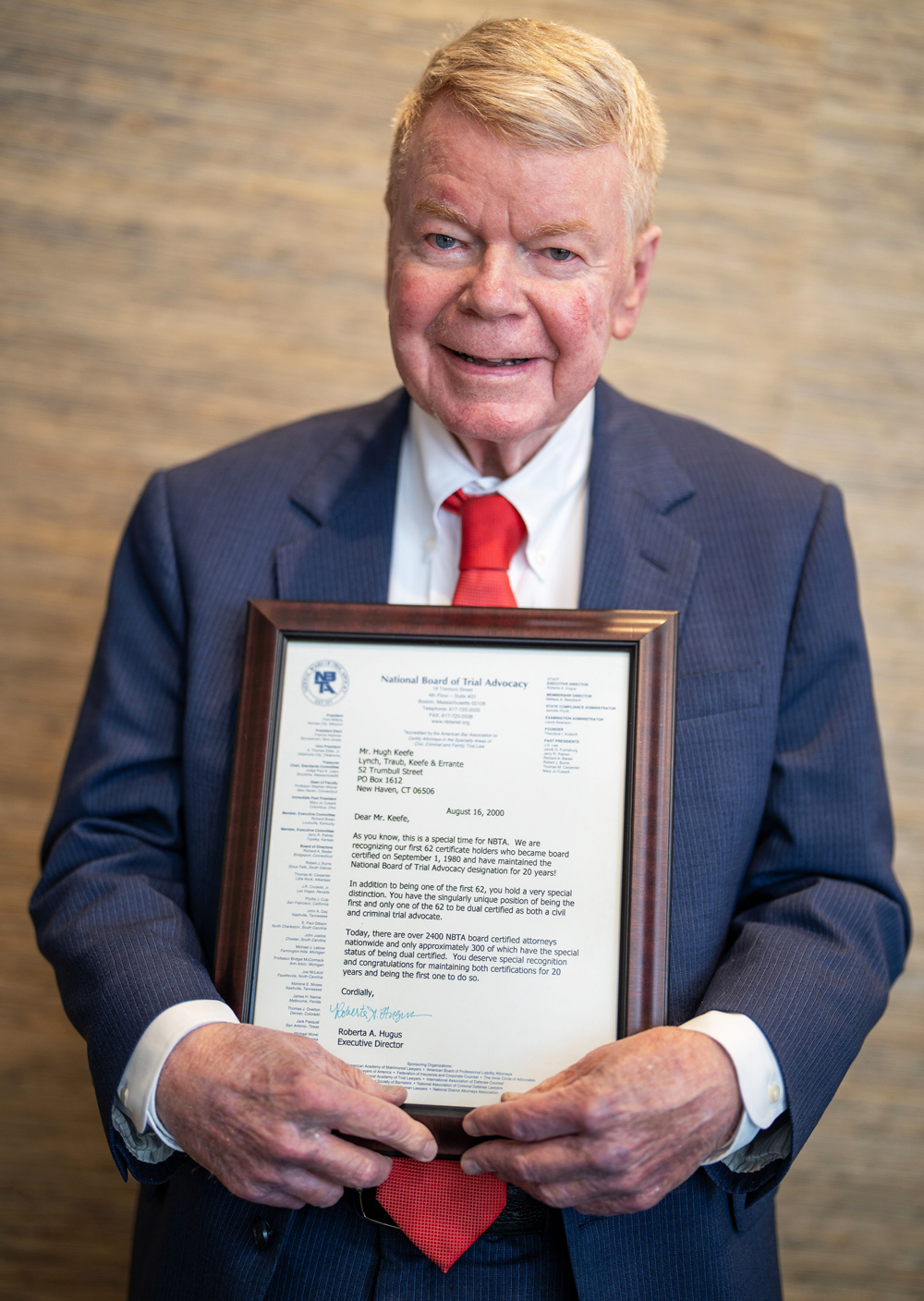 Lynch, Traub, Keefe & Errante are privileged and honored, we take this opportunity to congratulate Hugh Keefe for achieving 43 continuous unblemished years of certification by The National Board of Trial Advocacy. On August 16th 2000, Attorney Hugh Keefe was recognized by NBTA for being the FIRST and ONLY attorney in the country to be certified as both Civil and Criminal Trial Advocate among the 62 original certified attorneys.
All of us at LTKE are both privileged and honored to work with such an accomplished attorney as Hugh Keefe. It is rare for an attorney to have one of these certifications, much less two, and even more rare to hold them without blemish for 40 years.
When Attorney Keefe first took the Criminal Board Certification Exam, one had to sit for one full day at Georgetown and then take the civil exam the very next day. This achievement is the epitome of his stellar career and we are truly honored to have worked along side someone of this ability.